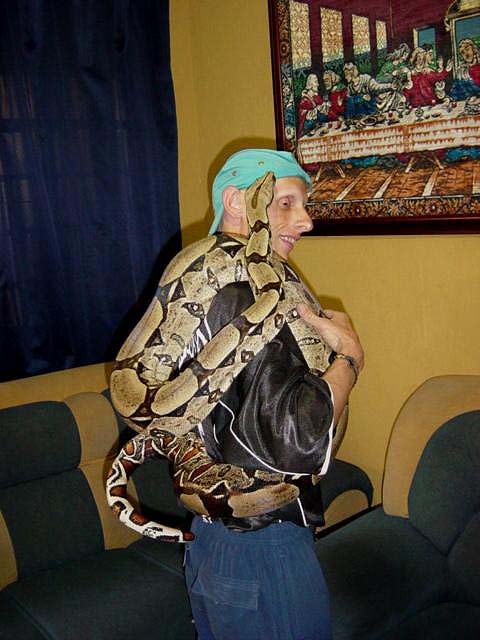 A 13-foot boa constrictor wrapped itself around its owner's neck and killed the man in his home, authorities said. An acquaintance found Ted Dres, 48, inside the snake's cage Saturday and called police, the Hamilton County Sheriff's office said. The snake was still strangling Dres when deputies arrived, and the officers had to work with members of an animal protection group to remove the reptile, the sheriff's office said.
washingtonpost
Honestly I am so happy for this snake, People who dick around with snakes should receive death.We humans are not meant to keep big ass snakes as pets, and if you really want a pet
get a cat
, get a dog.
It's usually a good idea not to get animals that are bigger than you for examples stay away from lions, tigers, monkeys, bears and other animals that can kill you in a matter of minutes. But if you want to be a dumb ass like Mr. Ted Dres please go for it.
Follow @cilii_blog