Thankfully the 2011 Bearcats football season is almost upon us.
Last season, the Bearcats missed a bowl game for the first time since the 2005-06 season.
So now its time to build the hype and get back to winning the Big East title again.
Here are some of the top players we should be keeping our eyes on for the 2011 season.
Alex Hoffman, Offensive Tackle:
Alex along with Randy Martinez are only the two starters coming back to the Offensive line.
If the Bearcats are to have a strong season it will be up to Alex and rest of the O-Line to keep Zach Collaros safe in the pocket.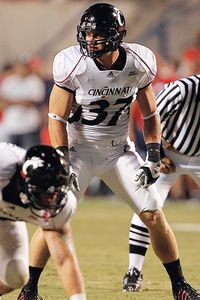 J.K. Schaffer, Linebacker:
Even though as a whole the Bearcats defense was bad last year, one player played above avergae.
Schaffer recorded 111 tackles. 9.5 for a loss, three sacks, two forced fumbles and one interception. With all the starters returning this year, he should have another monster season.
Anthony McClung, WR:
In his second season as a Bearcats, the pressure will be on the WR. As a freshman, McClung had 22 receptions for 217 yards and returned 11 kickoffs for 198 yards to record 421 all-purpose yards.Taking the spot left by departed Armon Binns will be a challenge. But looking at his freshman production, it is safe to assume he will have no problem stepping up to the challenge.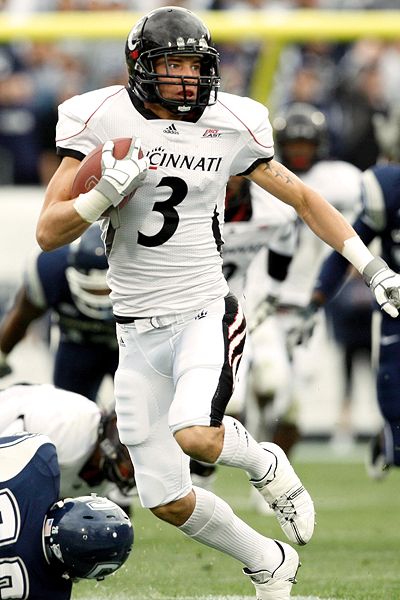 D.J. Woods, WR:
D.J. Woods has had a productive career at Cincinnati. Woods averaged 15.8 yards per catch last season, reeling in 57 receptions for 898 yards and eight touchdowns. Woods also rushed 11 times for 87 yards and two touchdowns. Returning 32 kicks, Woods garnered 728 yards. With the departure of Binns, it is time for Woods to step up to the #1 WR spot.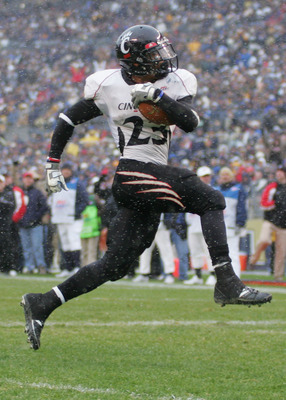 Isaiah Pead, RB:
Isaiah Pead is one of the best RB's in the nation and he is the X factor for this Bearcats team. Even thought the Bearcats are not known as a rushing team, Pead has been consistent through out his career in Cincinnati. In the past three seasons he has averaged over 6 yards per carry. He averaged 6.6 yards per carry last year, the best in the Big East. I'm sure more oppositions will be hearing the chant "you got Pead on".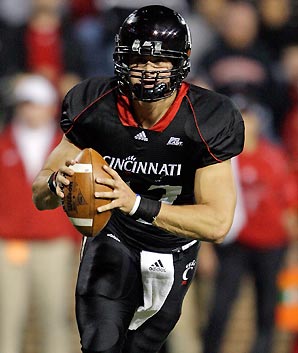 Zach Collaros, QB:
Collaros had 2,902 passing yards with 26 touchdowns and 14 interceptions, earning 2010 All-Conference honors. But for Collaros and the rest of the Bearcats that only lead to 4 wins. This year, in his second season as a full time starter, more pressure will be on him to take the Bearcats back to the top of the Big East.
Follow @cilii_blog