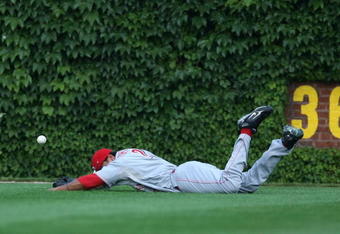 While the Reds face the Indians and the Phillies, the Cardinals are facing Royals and Padres that's why the Reds needs to step it up even more.
I'm not sure what sending Volquez and Jordan Smith to the minor and bringing up lefty Matt Maloney and Todd Frazier will do for this team.
The only thing I can say is the bats of Votto, Phillips, Stubbs, Rolen and Bruce needs to come alive. We all know the Reds don't have the greatest rotation, that's why they need to rely on the bats more than other teams.
Well at least we have the Joey Votto ESPN commercial to keep our mind of things.
Follow @cilii_blog