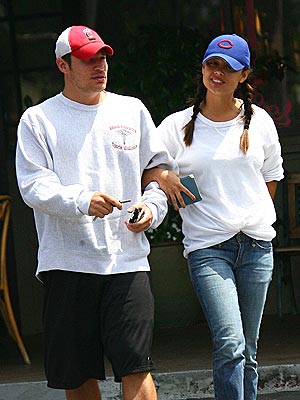 Nick Lachey is a big sports fan…. so he's written an anthem for the Big East Conference to debut Saturday during the Big East basketball tournament finals at Madison Square Garden. His song "Last One Standing" was written specifically for the Big East. cincinnati.com
Say it ain't so Nick. Let me say this, out of all the three boy bands from back in the day 98° was my favorite. And that song "I Do Cherish You" was nice, had that shit on for my wedding.
After listening to the song, it sounds like every other sports anthem out there. It's fucking gay. But oh well fuck it's better than nothing. And a Cincy boy is doing it, so it's all good.
Last One Standing
by
Nick Lachey
PS: What the fuck is this video? Not only is this shit ghetto, its retarded. Bro, let that fat ugly bitch go. You can do better.
Follow @cilii_blog